Areii's Hair Products
Regular price
$24.00
Sale price
$22.00
Unit price
per
Sale
Sold out
Areii's Tea Rinse is the perfect remedy for creating softer, shiner hair as we'll as hydrating the hair follicles and reducing hair shedding. This all natural herb mix has many properties to grow the hair strands and create a better length retention. Areii's Tea Rinse can be used as a leave in spray for all hair types or as a deep treatment. Each Pack comes with 5 disposable tea bags
How to use a deep treatment: Brew 1 full tea bag in 6-10 oz of water. Allow to brew for 30 minutes minimum or overnight. Apply the tea rinse to hair strands and scalp. Allow the product to sit on the hair for 30 minutes minimum and rinse out thoroughly. Best used with a shower cap or sitting under the dryer. 
How to use as a leave in spray: Brew 1 tea bag in 4-6oz of water for 30 minutes minimum or overnight. After brewing, place tea into a spray bottle and keep refrigerated. Apply as a hydrating spray, refresher, or as a liquid to dampen hair before styling. Do not keep over 1 week. Always refrigerate the tea rinse to prevent any bacteria forming. 
Ingredients: Red Dried Roses, Eucalyptus, Fenugreek, Lavender, Marshmallow Roots, Rosemary, Spearmint
Share
View full details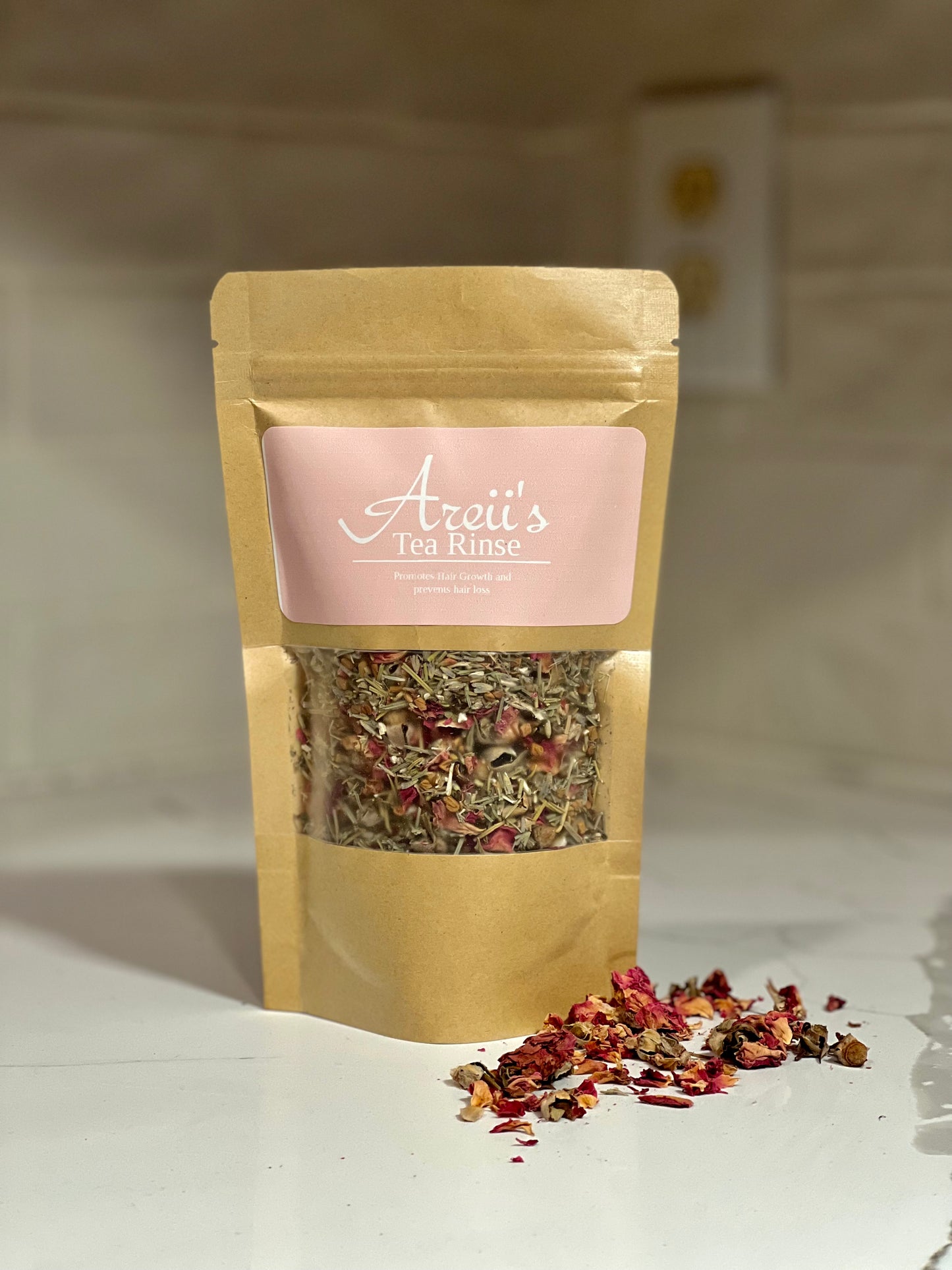 More about the product:
Highlights

This product is for all hair types. Can be used on freshly washed hair or unwashed hair. Shake before using.

Shelf Life: 2-3 years
Bringing you natural ingredients for a betterhair journey!
For YOU

Areii's Hair Products is the best natural hair products for your natural hair journey. Created for you, naturally.

Shipping

All orders are processed within 3-4 business days. Orders are shipped out AFTER they have been processed. Shipping takes about 2-3 business days.

Natural

We choose NATURAL! 100% pure and organic hair products for YOU!

Service

Great customer service. Great communication and outstanding shipping.
Meet the Hair Growth Gang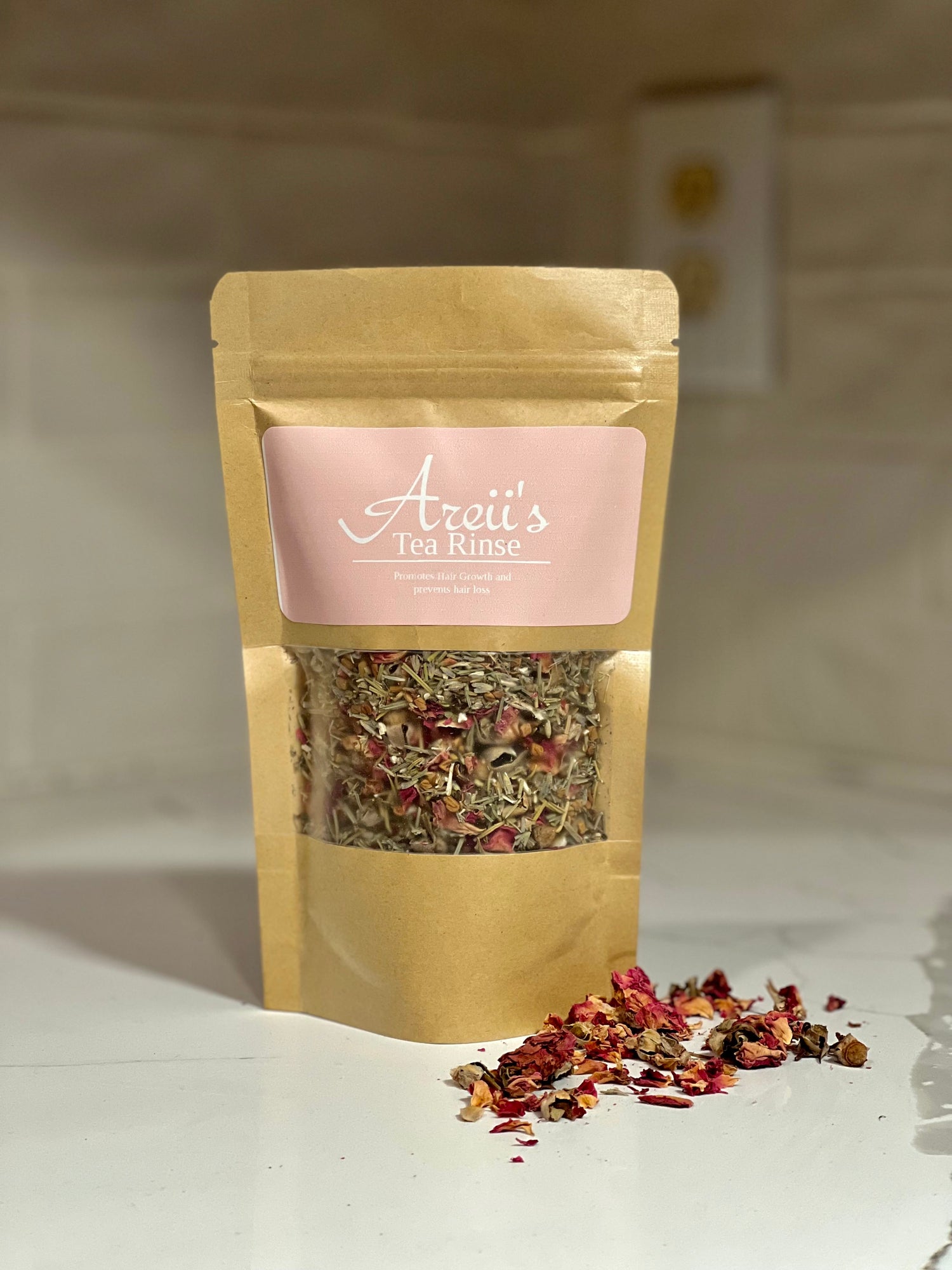 Areii's Tea Rinse
This all natural herb mix has many properties to grow the hair strands and create a better length retention. Areii's Tea Rinse can be used as a leave in spray for all hair types or as a deep treatment.
Shop now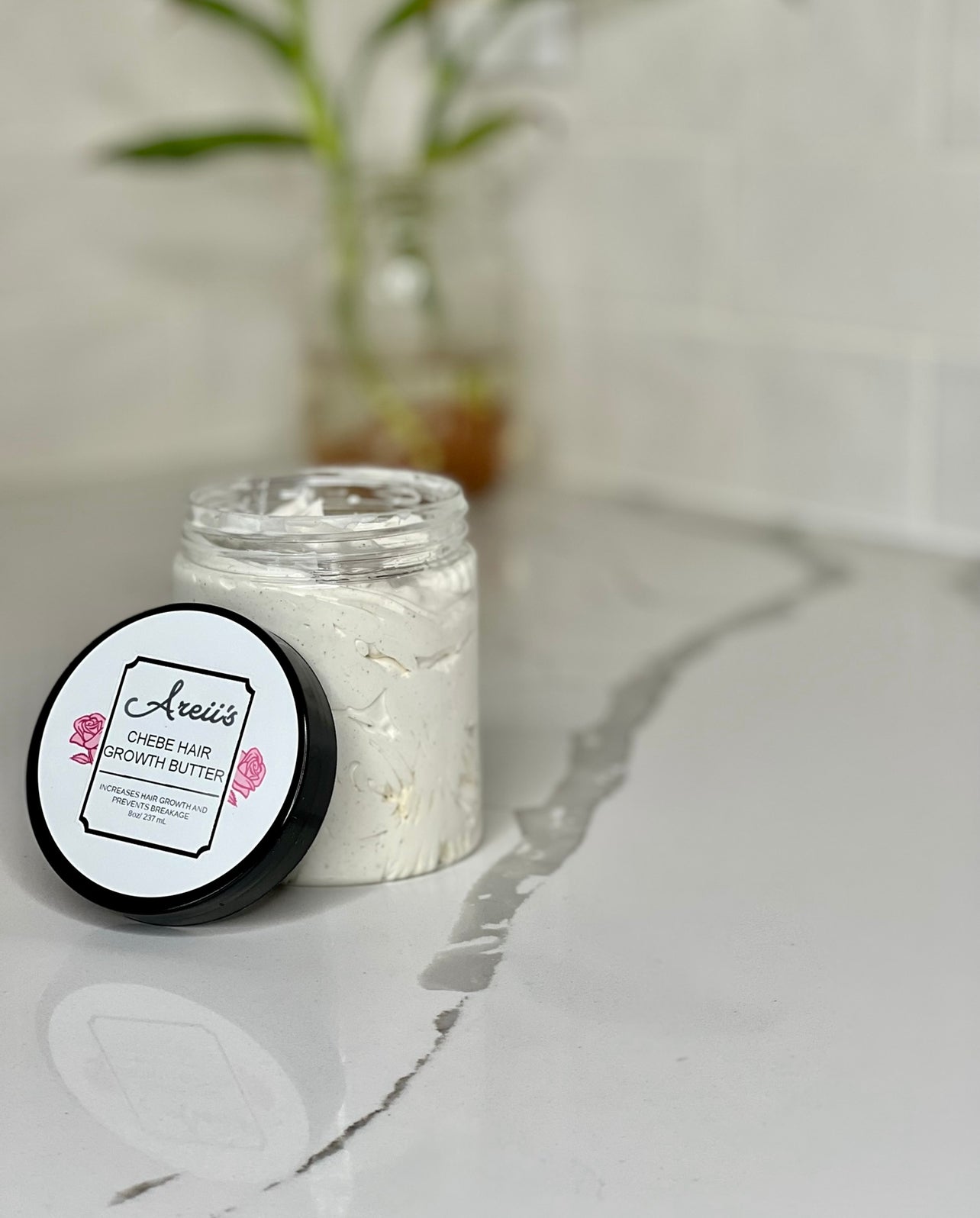 Areii's Chebe Hair Growth Butter
What is Chebe? Chebe powder is an all-natural powder. Originating from a tribe in the Chad Republic in Africa. It has been used for centuries and is beloved for hair growth.
Shop now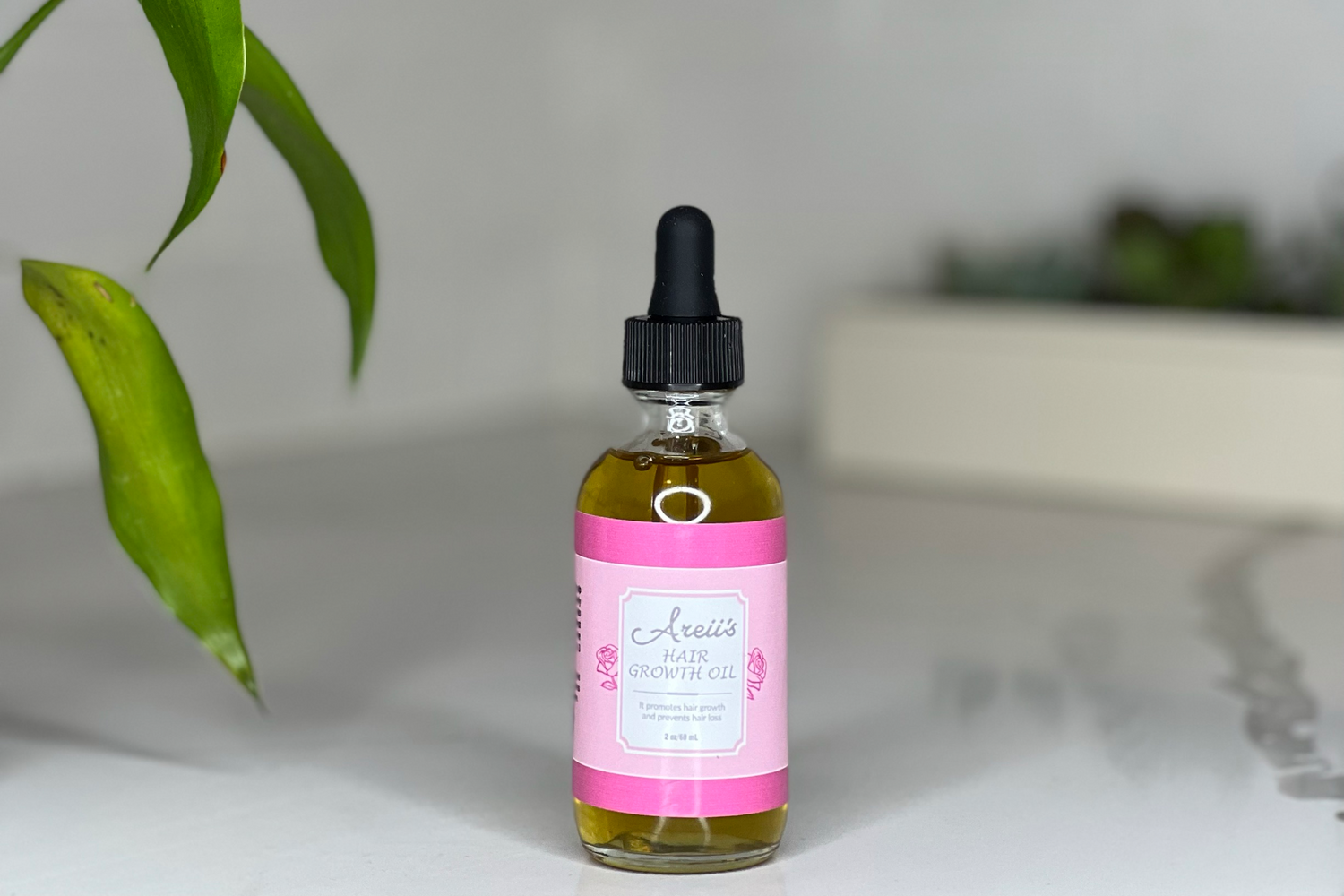 Areii's Hair Growth Oil
The perfect remedy for strengthening hair strands and preventing hair loss. Jojoba Oil, Black Castor Oil, Peppermint Oil and many other oils combine in a mixture to stimulate hair growth and prevent hair loss/ breakage!
Button label